A FUN and comprehensive in-person course designed to give beginner users of Ableton Live an immediate understanding of music production; On completion of this course, you will walk away with a complete step-by-step workflow through which to create music.
8 WEEK ABLETON LIVE BEGINNERS COURSE:
Starting October 11th, running Wednesday evenings from 7-930pm. Group classes of up to 17 people. This is a weekly course of eight 2.5 hour classes.
Learning as a group, with a tutor, is so much easier and more enjoyable than going it alone. The momentum gained by taking part in group study is invaluable, and you will learn a great deal from fellow students.
This is a comprehensive course that covers production, workflow and sound design techniques in Ableton Live.
Learn Ableton Live: The most versatile music production software

Techniques for beat making

Understand how to create songs start to finish

Develop the habit of exporting finished tracks

Recording, audio editing, sampling

Musical awareness and ear training: how to make your music sound good

Simple but usable music theory that is easily understood by beginning musicians, plus cheat-codes for using it within music production

Songwriting and composition techniques, shortcuts and tricks

Mixing skills: equalisation, compression and audio effects

Automation: make your music artistically expressive

Understanding MIDI instruments, MIDI mapping, and using controllers creatively

Performance tricks in Ableton Live

Workflow techniques: produce faster, easier, and more reliably with a systematic approach
On completion of this course, you will walk away with a huge insight into music production – including a step by step process that you can take yourself through again and again in the future – removing all confusion about 'what to do', and enabling you to begin creating your own music immediately.
One of the main reasons this course WORKS is it's focus on WORKFLOW: How to piece all the understandings, techniques, tricks, shortcuts together into a specific step-by-step process that MAKES SENSE to you.
No more confusion – no more 'what next?' – making it easy for you to turn those initial musical sparks and ideas into full blown songs and pieces of finished music.
Consider participating even if you have been producing in Ableton Live for several years, and are not a complete beginner – there will be plenty of learning and extra hands-on experience for you to take away from this course.

Whilst it's called a 'Beginners Course', we actually go FAR beyond the beginners level. This 8 week journey is as packed with content as it's possible to make it – covering the most important topics, presented in an understandable sequence. At every step, there is content suitable for beginners and experienced people alike. We are not simply learning about the tools – we are learning about how to position our minds in order to make use of them.
Also covered are powerful online resources that make creating even easier; Splice: a fantastic online sample library that will immediately and dramatically boost the quality of your productions; and Soundcloud: a location to store and share your music.
Students are additionally provided with a hand-picked sample pack designed specifically for this course, containing 1GB of high quality, royalty-free samples.
 Learning as a group, with a tutor, is SO much easier and more fun than going it alone.
Contained in this 8 week journey are dozens of cheat codes, hacks, shortcuts, tips and tricks that will forever unlock music production for you.
Ableton Live is truly an amazing tool – very often life changing for those who dive in.
Requirements:
Your own laptop, with Ableton Live installed. Version 10 or later is required. Ableton Standard or Suite versions are recommended – however, this course is built to also accommodate users of Intro or Lite. Ableton offers a free trial for their software

. Please get in touch if you need help with setup.


A quality pair of headphones. Note: Bluetooth headphones are not suitable. A wired pair of headphones is required.

A computer mouse 
UPCOMING COURSE DATES:  
October 2023 intake: Wednesdays 7pm-930pm, from Oct 11th – November 29th
Oct 11, 18, 25 – Nov 1, 8, 15, 22, 29 
Previously listed starting Sept 27th – start date is now Oct 11th
This course is priced at $895 for eight 2.5 hour sessions – significantly more affordable and more robust than any similar course available in Melbourne. The nearest comparable course in Melbourne comes in at $1100 for 6 weeks.
The moment you commit to your learning and development, the journey begins – act now on your inspiration and jump aboard. Your future self will be grateful!
NOTE:
THIS COURSE USUALLY REACHES CAPACITY – It is recommended to book early and secure your place, as groups fill up nearly every time
THIS IS AN ACTION PACKED COURSE – Prepare to be challenged, and get ready to learn a complete pathway towards producing your own music. This course includes easy to complete homework between each class, which will help you lock in your new skills, ready for the following session. Aim to put aside another 2 hours each week for homework, and you'll be just fine! A comprehensive follow-up email is provided after each session, featuring class recap and tutorial videos to help you learn in your own time at home.
ARRIVAL TIME – 645pm set up for a 705pm sharp start each evening. Due to the robust nature of this course, classes must start on time in order for all content to be covered each session.
REFERRAL DISCOUNTS – If you have a friend who would like to take part, and successfully registers – you each get $50 cash back from your course fees. Get a friend involved! Learning as a team is a whole lot of fun. Please contact me to arrange your referral.
Payment plans are available, please enquire!
Depending on booking numbers, there are two classroom locations available: Larger groups capped at 17 participants run from Donald St. Community Hall, 18 Donald St, Preston VIC 3072. Small groups of 5-7 people run from The SNEDlab, De Chene Pde, Coburg North. It is always more likely that classes run from the Preston venue, but please check that both locations work for you. Our venues are easily accessible via public transport, and parking is plentiful.

Use the registration form above, make contact via info@snedmusic.com, or get in touch on 0449705424 to book your place in the next class
I also offer a free 30 minute consultation session if you would like to have an in-person chat about whether investing in Ableton Live is the right path for you and your music – feel free to get in touch and come visit me in my Coburg North studio location.
Please note:
Course fees including deposits are non refundable and non transferable

Depending on venue availability and bookings, course dates may change from those initially advertised. In the unlikely event of a date change, this course may start up to 2 weeks later than the initially proposed date.

This event requires a minimum number of participants to proceed. In the (highly) unlikely case of cancellation due to low numbers, your fees will be refunded

Location for large group venues may be subject to late notice change. Classes will always be held at various venues on rotation within the inner-north suburbs, so please be sure that you are able to reach the following areas: Fitzroy/Northcote/Preston/Brunswick/Coburg/Thornbury
Please be sure to read and understand the Terms Of Service before booking
LOCATION
Group courses are held at Donald St. Community Hall, 18 Donald St, Preston VIC 3072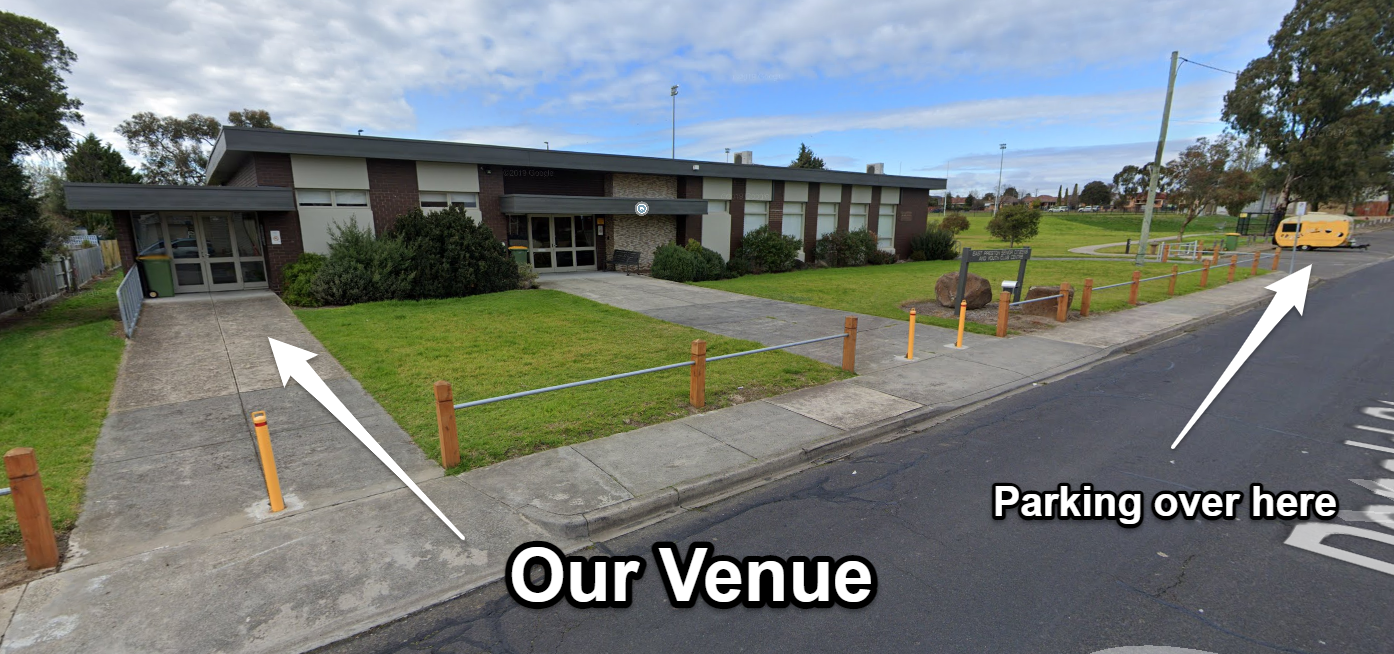 Connect with me via phone or email and let's get your creativity moving forward.